I'm not sure whether to call him a comedian, magician, Inspirational Keynote Speaker or just an amazingly funny entertainer. We have been booking Brad Manuel for over a decade and he always delivers great entertainment every time, from his stage shows for our full conference events to inspiring at our small core group functions. Brad has the ability to entertain anyone in any environment & as an Emcee he can adapt to any situation and help keep our events running smoothly which allows me to relax and gives me great peace of mind
Patrick McElligott TRANS TASMAN MEDIA
Sensational!.... Brad had everyone in hysterics - Delegates, Sponsors and Clients alike no one was spared!
Sane Event Management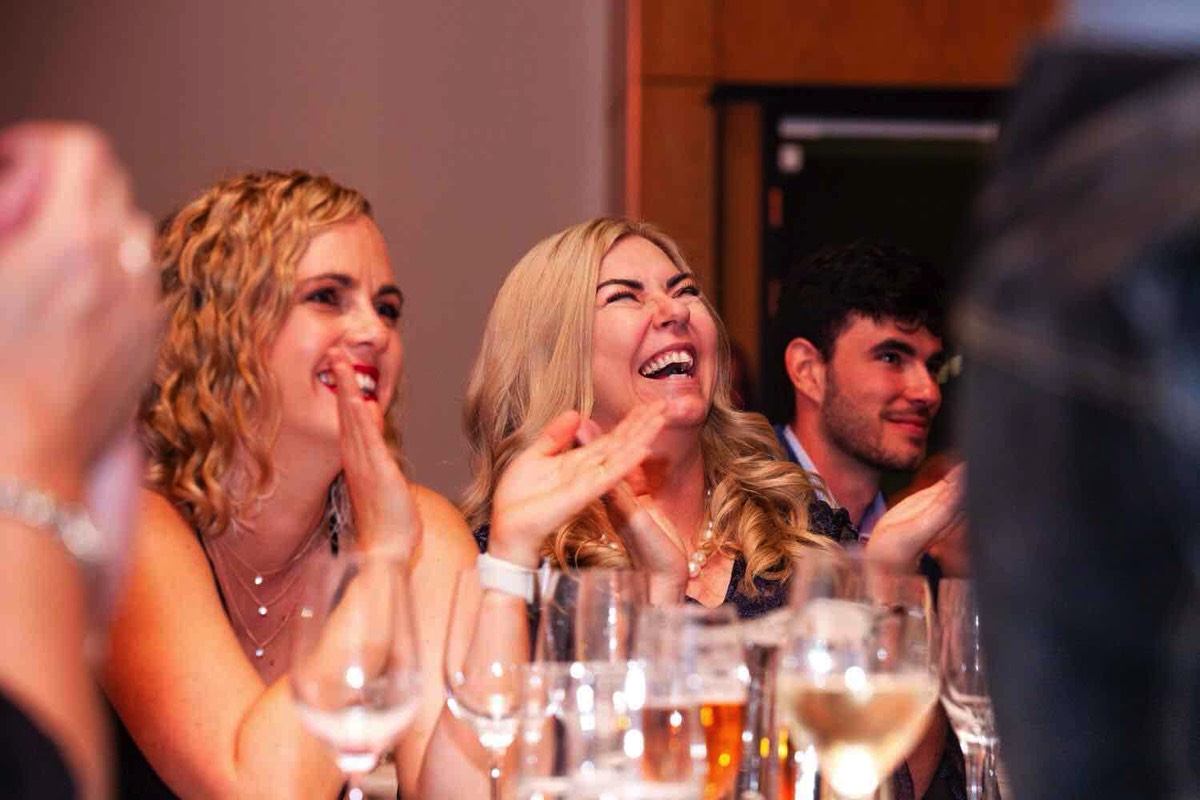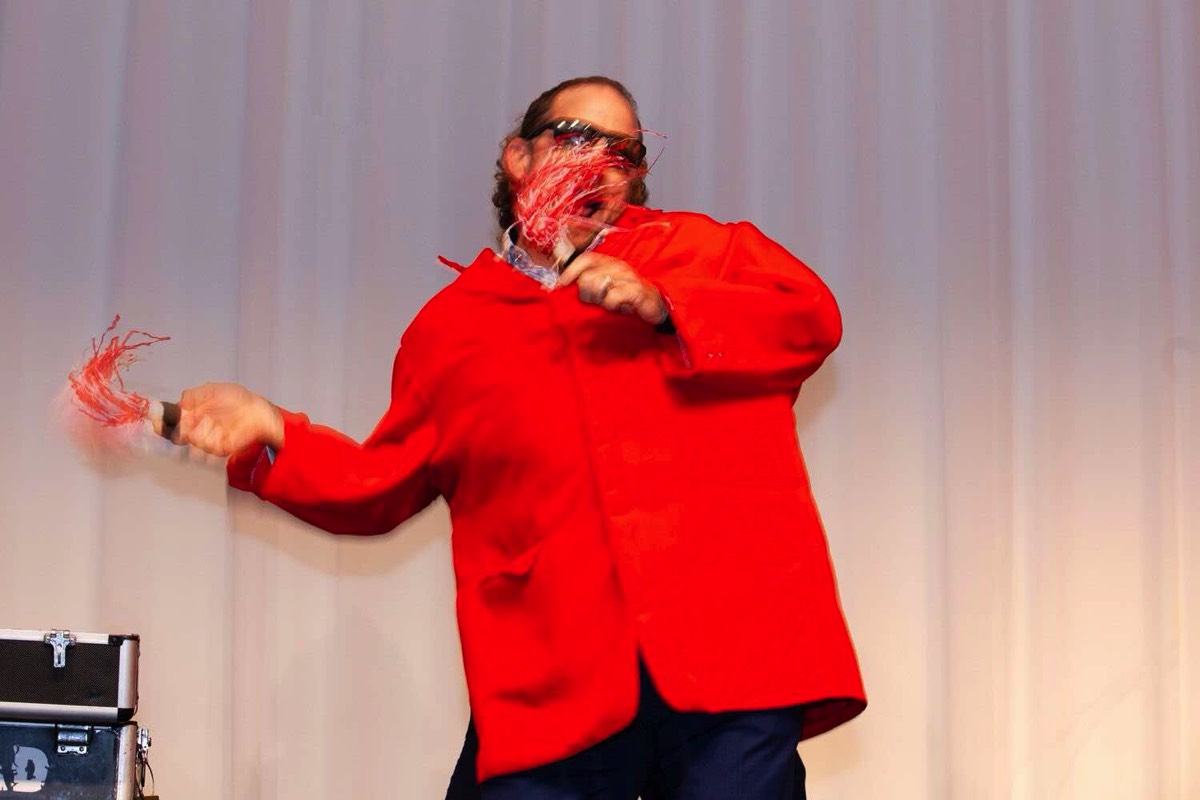 Hilarious audience interaction that makes YOUR GUESTS the STARS of the show!Suitable to any style function, Brad Manuel Corporate Comedy Magician will tailor a Comedy Magic Show for your event!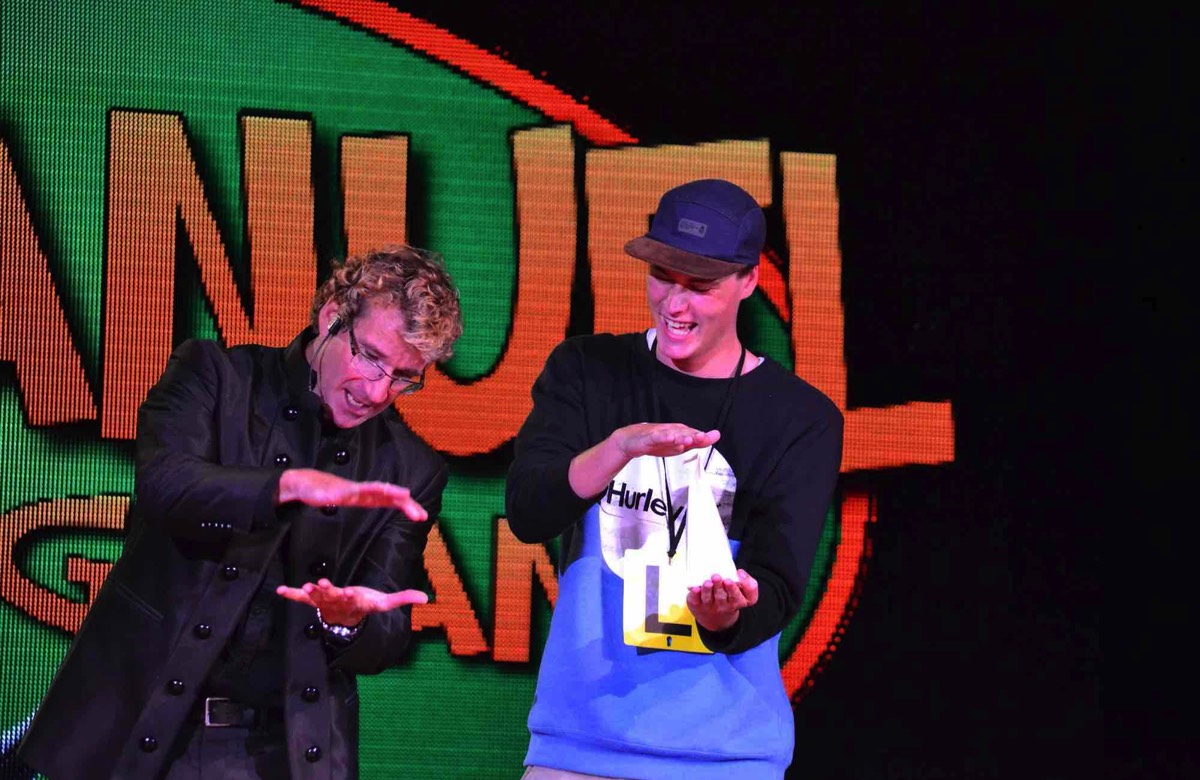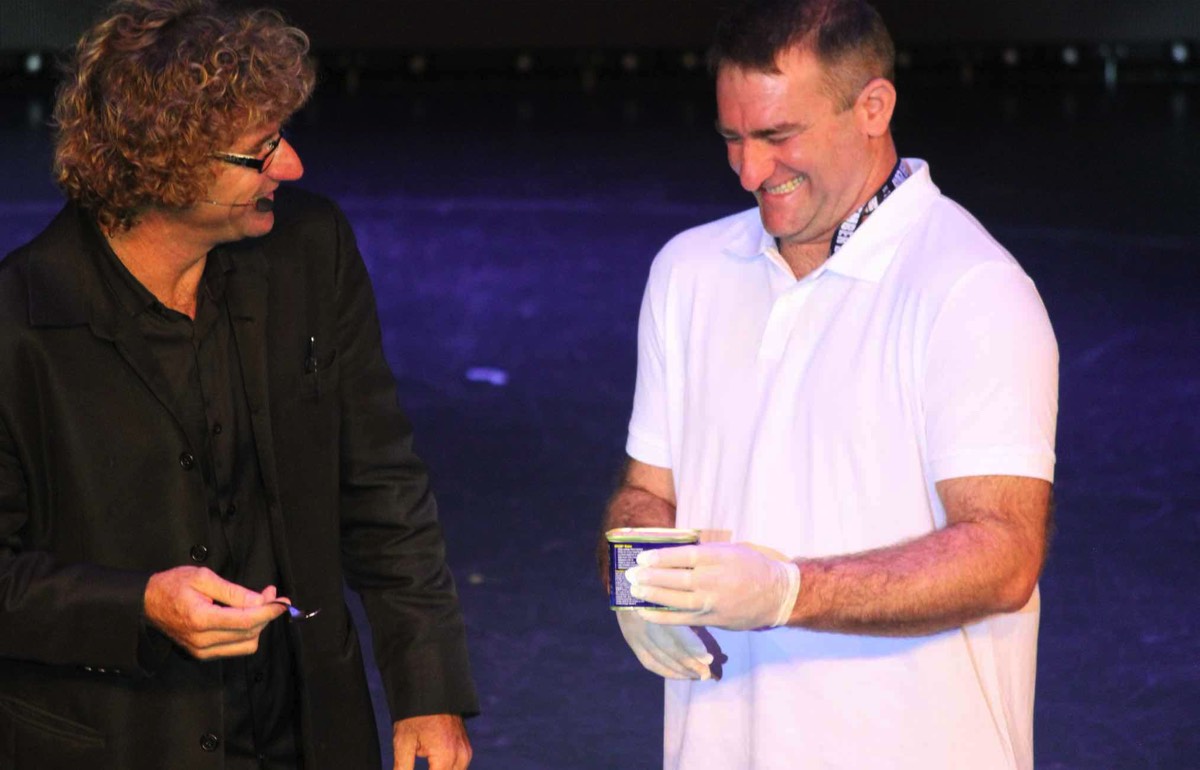 I was absolutely delighted with our selection of Brad Manuel - His performance was nothing short of exceptional. It was both truly mystifying and hysterical. I glanced over at our Executive Management and they were laughing so much they were nearly crying
Bob Jane T Mart
Corporate Comedy Shows designed for every size audience-Including group meetings and conferences!His Funny Tricks Show will deliver a professional show every time!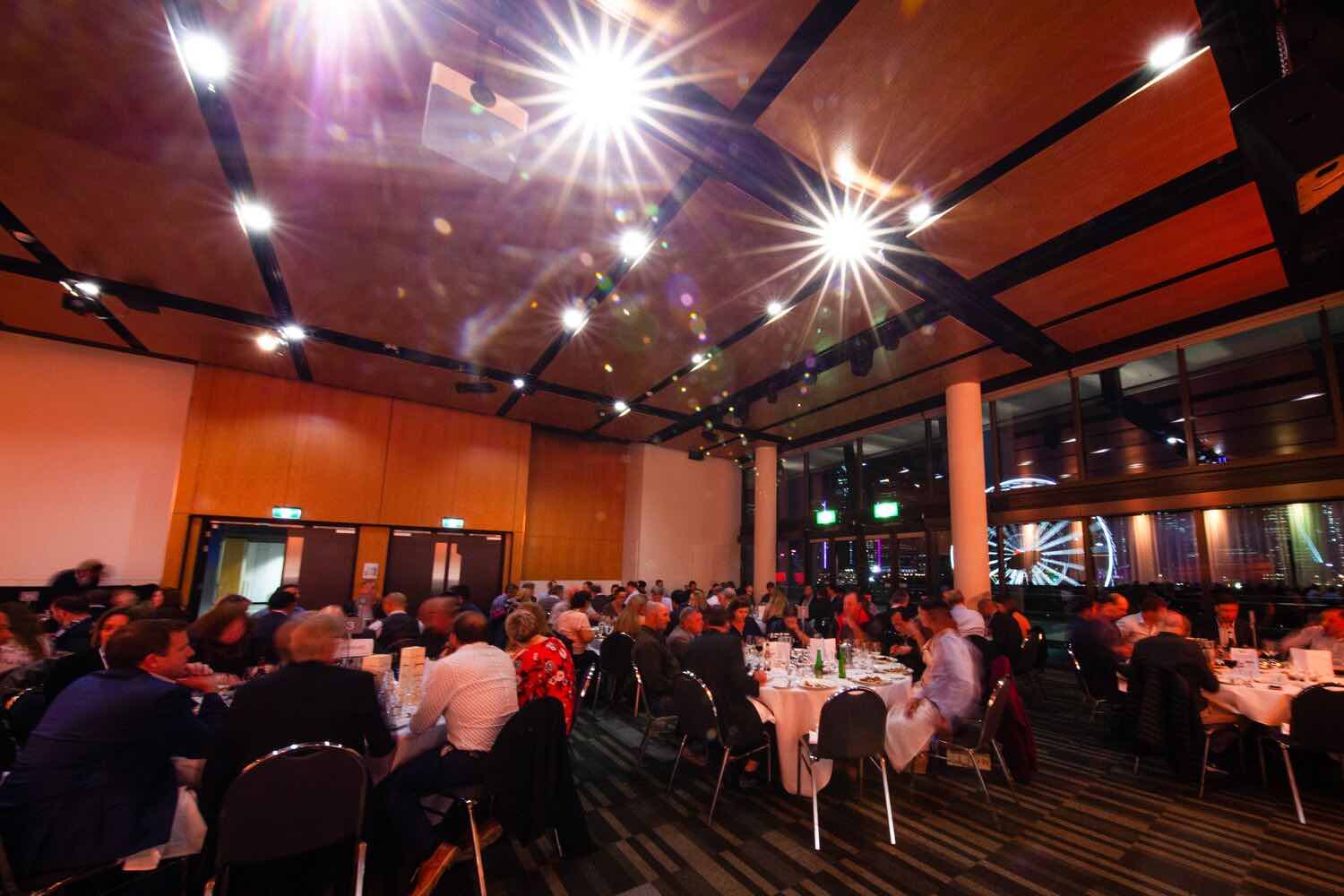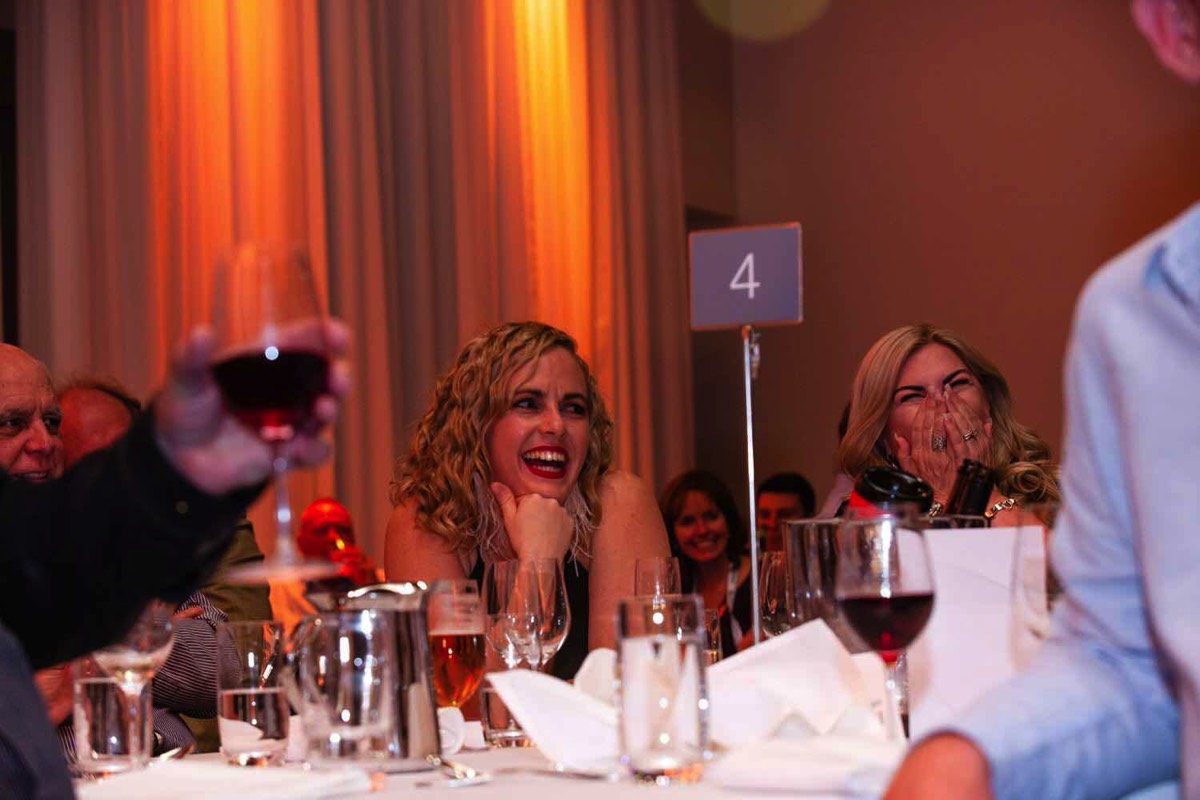 What he does for you:
Brad will provide you A STRESS FREE EXPERIENCE start to finish! From briefing calls to determine the best form of entertainment to suit your event, right up till the end of the event!
He's very easy to work with and is a TOTAL PROFESSIONAL!

The SHOW
He does some of the funniest tricks you're likely to see:
He pulls a heap of full drinks from his shoes!
Blows up credit cards and they reappear inside sealed SPAM cans!
Makes fruit and vegetables appear from weird places (sometimes from the audience members)
Audience interaction where he makes your guests the stars of the show!
Full of comedy and some crazy amazing "original" magic tricks you've never seen before!

He has performed in over 40 countries, he's even performed his "Funny Tricks" Show at the famous Luxor Hotel in Las Vegas! He has a show that's suitable for all types and sizes of venues and audiences.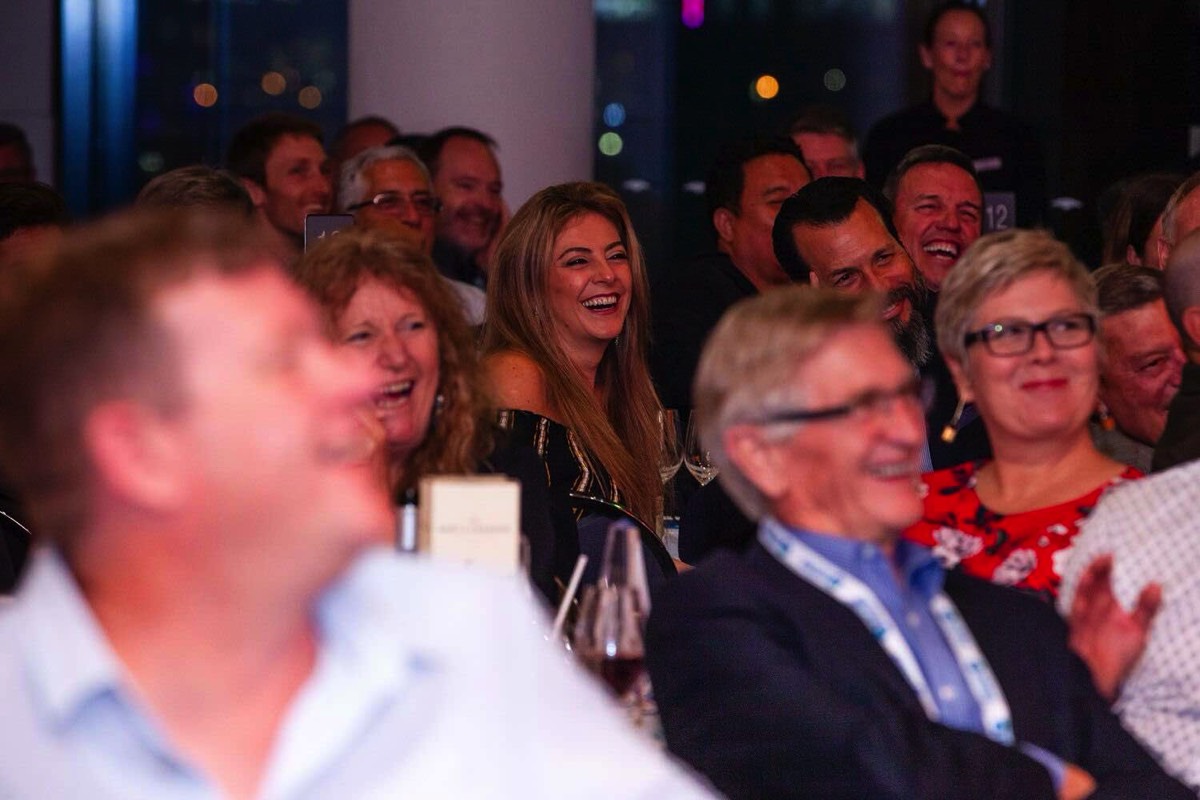 Use the form below to drop Brad an email:
Follow me on socials - Click the icons below (will open another page)
Brad has also created Australia's own Eco-Friendly Sustainable Surf Wear Brand "
Not Sponsored
" making board shorts and beach towels from recycled materials such as plastic bottles and using antibacterial bamboo fabric to make "lifestyle" clothing like shirts, hoodies and beanies… Check them out if you are interested in making a difference to our environment!